1. Select an item from the index or use the powerful search function engine found at the top left of the page. Then click "
  "
2. Select the right color and right quantity you want .And then click "

"
The web page will be like following:

Then you can continue shopping, or choose to check out.
3. If you continue to shop, please simply select the items you like and add to cart again, and when you finally want to check out, click the  "

"
4. Then the web page will turn to information filling process as following: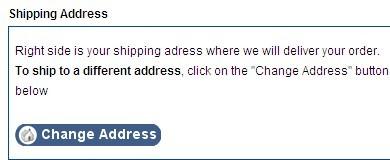 You can use the address when you sign in or click the change address button to have a new delivery address you want us to ship to.
5. Then choose the payment method, you can pay by PayPal, western union, money gram or bank transfer .Select one payment method in the following:
 

6. Finally you will see all the order information and billing information, if you think all is OK, then you can click the "

"  button and submit your order and pay straight away. Please be more careful when you choose the color, make sure you choose the right color.
Our sales will contact you as soon as possible after we get your order list.
If you need to know anything further, you can simply click our on line chat system, our sales will be very glad to assist you with your order. 

Please contact us if you have other questions.
US toll free: 0086 20 29186384
Email: allen@itbagstyle.com
        sales@itbagstyle.com
MSN: itbagstyle@hotmail.com   
Skype: chinaart910